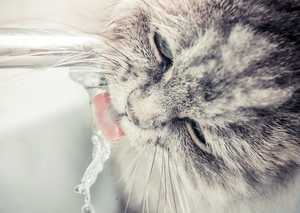 USE DISCOUNT CODE "PURINA" TO WATCH FREE OF CHARGE. 
Maintaining good hydration is critical for health. While most cats self-regulate their water consumption effectively, there are many situations where it's beneficial to be proactive and promote water intake.

This Purina Institute symposium delves into the science of hydration and discusses various conditions where good hydration can play a role in management. The talks cover different ways to encourage water intake in cats, including the novel approach of using nutrient-enriched 'water supplements'. Participants can learn more about this new approach and see the latest data from Purina's scientific investigations.
Feline

Presented by:
Dr Andy Sparkes, BVetMed, PhD, DipECVIM, MANZCVS, MRCVS
Independent Consultant


Dr Sarah Caney, BVSc, PhD, DSAM(Feline), MRCVS
Feline Medicine Specialist


Dr Brian Zanghi, PhD
Research Nutritionist


Dr Libby Sheridan, MVB, MRCVS
Purina® Veterinary Technical Affairs Manager, UK & Ireland
Sponsored by: Purina Institute 

Presented as a Live Webinar
December 2020