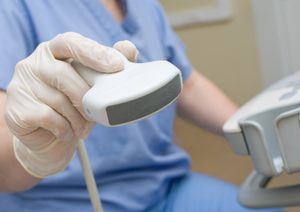 Ultrasound competence is more than simply attending a course, reading a book, or watching a video. To maximise diagnostic accuracy and improve patient outcomes, it is essential that the operator of any ultrasound system can optimise their ultrasound images.
Excellent system skills will not only help an operator to reach the correct conclusion regarding the clinical significance of their ultrasound findings, but it will raise standards of ultrasound practice within a service.

Well-optimised images can corroborate scan findings and subsequent reports, provide quality assurance through clinical audit, represent best practice techniques employed by an operator and highlight any knowledge gaps.
Presented by:
Panel: Angie Lloyd-Jones, Co-Director, Aspire Ultrasound Consultancy Services Ltd
Panel: Julie Burnage, Co-Director, Aspire Ultrasound Consultancy Services Ltd
Presented at London Vet Show 2021
Exhibitor Showcase Theatre 2

Friday, November 12th 11:30 AM
Please note this session is not RACE-approved but you can still earn a CPD certificate.