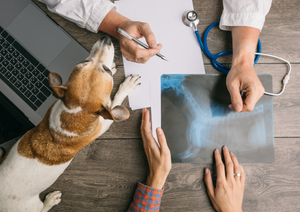 During this session, we will explore, using an evidence-based approach alongside qualitative stories, the impact of incivility within clinical medical environments on individuals, teams and performance. Building upon this, we will discuss approaches developed to effectively and compassionately address instances of incivility in medicine and open up a wider discussion about culture in workplaces. We hope that this will provide a rich basis for a discussion as to how civility in the workplace can be explored within veterinary medicine.

Presented by:
Chair: Mr James Russell, BVetMed MRCVS, Senior Vice President, British Veterinary Association
Speaker: Mrs Helen Martyn, Lecturer, UWE
Speaker: Dr Josie Cheetham, BSc (Hons) MBChB PGDip, GP Registrar, NHS Wales
Presented at London Vet Show 2021
BVA Congress

Thursday, November 11th 14:20 PM
Please note this session is not RACE-approved but you can still earn a CPD certificate.