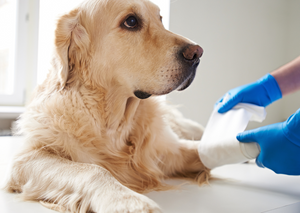 This session takes the liberty of interpreting the title to cover the "loose ends" as those questions that are commonly asked that we know everyone would appreciate an answer to. 
By working through the a few typical traumatic wounds we will explore the steps involved in optimal wound management and give some definitive answers to our most commonly asked questions. 
These include: 
Which solution is best for wound lavage? Should a fresh wound be closed immediately? 
Which is best approach to debridement and how long should it take?
When is surgery better than open wound management? When is a drain not a drain? 
When should I stop using dressings?
Be able to differentiate between wound lavage and skin preparation and the solutions required for each.
Learn about common methods of debridement and their relative merits.
Decision making for surgical closure - common challenges and misconceptions
Consider the risk / benefit of leaving wounds uncovered and the potential impact on duty of care / client expectations.
Wound Care
Presented by Georgie Hollis, Founder - Vet Wound Library and the Bandaging Angels
Presented at BVA Live 2023
Clinical Theatre 1
Friday, 12 May, 9:00-9:50
Please note this session is not RACE-approved but you can still earn a CPD certificate