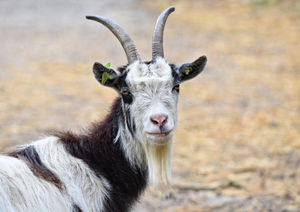 Presentation will cover an overview of the goat industry in the UK, physical examination of individual goats and disease conditions at various stages of life:Kidding difficulties and Ketosis pre and post kidding often requires veterinary assistance.Neonatal care, including vaccination regimes and prevention of common disease conditions such as scouring and respiratory diseases is where vets can make a huge difference to overall herd health With more male kids reared for meat, the incidence of growing kids suffering from urinary calculi is on the rise. Management of this condition will be discussed Mastitis, Johnes, CLA, CAE and Tuberculosis are all diseases of importance in adult goat while older goats are often presented with weight loss and locomotion problems. Better understanding of all these conditions should help vets make a major contribution to the sustainability of the goat sector and the welfare of herds and individuals.

Farm
Presented by:
Chair: Dr Mandy Nevel, Head of Animal Health and Welfare, AHDB
Speaker: Mr Yoav Alony Gilboa, Specialist (Isr) Small Ruminants Health and Production Farm Animal, Director, Friars Moor Livestock Health
Presented at London Vet Show 2021
BVA Farm Theatre

Friday, November 12th 14:45 PM
Please note this session is not RACE-approved but you can still earn a CPD certificate.