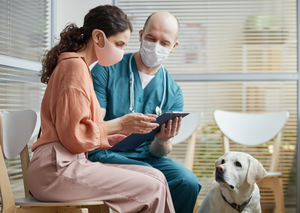 This session will provide an international perspective of the role of vets in global health security and One Health. Making the case that we must invest in animal health to prevent the next pandemic. Case studies will be presented from across the world.

Ensuring that animals are healthy and in good welfare is critical to global health security. However, a historic under-investment in animal health systems internationally has led to under-resourced veterinary services with inadequate staff and infrastructure as well as critical shortages in veterinary medicines and vaccines. Animal-owning communities across the world have inadequate access to animal health services.

The COVID-19 crisis, along with other zoonotic diseases, has underlined the interdependence between humans and animals and made it evident that investment in animal health systems must be prioritised.

The role of veterinarians in pandemic prevention will be outlined along with initiatives that have successfully strengthened animal health systems.
Presented by Klara Saville Head of Animal Health, Welfare and Community Development Brooke and Professor Christine Middlemiss UK Chief Veterinary Officer DEFRA
Presented at London Vet Show 2021
BVA Congress
Friday 12 November at 09:30

Please note this session is not RACE-approved but you can still earn a CPD certificate