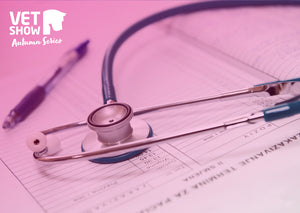 This year BVA and Mars Petcare gazed into a crystal ball to find out how new technologies, big data, and innovative approaches could shape the future of veterinary consults. Then COVID-19 came along and disrupted everything. In this session at 7:00 PM (GMT) on 11th November, we bring together leading experts to debate how far technology and innovation will change the way we currently work, what appetite clients will have for change, and how ready veterinary professionals are for the future. This interactive session aims to find out what the opportunities and barriers are to innovations from personalized medicine and wearable tech to virtual reality and genomics.

Practice Innovation/Practice Management
Presented by:
Timokleia Kousi
Veterinary Surgeon, Global Health Consultant, Advocate of technology, Keynote Speaker, The Vet Futurist


Chris Queen
Veterinary Surgeon, The Nerdy Vet


Dan O'Neill,
Senior Lecturer Companion Animal Epidemiology, The Royal Veterinary College


Daniella Dos Santos
BVA Senior Vice President


Sponsored by: BVA and MARS Petcare


Presented as a live webinar during Vet Show Autumn Series
November 2020
Please note this session is not RACE-approved but you can still earn a CPD certificate
​.