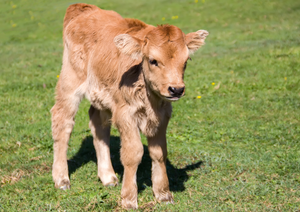 Bovine respiratory disease (BRD) is acknowledged as one of the leading causes of losses in the beef and dairy industry. The costs of the disease are well documented, with significant impacts on productivity in all sectors, it therefore remains a focus area for researchers (over 3000 papers in the last 30 years), but like all research the key questions are how the research translates onto farm? and how we as vets can help our clients manage this multifactorial disease?

This session will provide an update on the current research on BRD and how this can then be implemented on farm. The presentation will provide practitioners with a practical framework to follow when faced with outbreaks of disease. The discussion will cover diagnostics and treatment protocols and then go on to consider how to prevent future disease outbreaks, providing hints and tips on how vets can proactively engage with their clients on this important topic and drive real improvement at a farm level.
Attendees of this session will;
1.Be able to approach outbreaks of Bovine Respiratory Disease (BRD) in groups of young cattle in a structured and evidence based way, enabling them to formulate diagnostic and treatment plans and instigate changes to prevent future outbreaks of disease.
2.Understand how proactive management of bovine respiratory disease is a key part of reducing antibiotic usage on farm.
3.Be able to build relationships with their farm animal clients and engage with farmers proactively on the topic of BRD.
Presented at London Vet Show 2022
Thursday 17th November 16:30
BVA Farm Theatre
Please note this session is not RACE-approved but you can still earn a CPD certificate