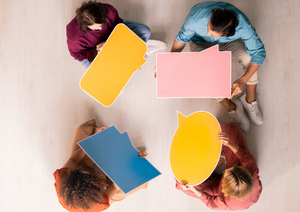 The art of communication is far more than simply the spoken word. It requires a deeper understanding of people, different personality types, different communication styles, and the ability to actively listen to seek to understand the true meaning of what is being communicated. The ability to communicate effectively in clinical practice means positive interactions with colleagues, line managers, direct reports, and clients, and effective navigation of challenging situations.
The art of communication will examine common communication pitfalls that we experience in the consult room and with colleagues, the differing needs of the various personality types, and will enable attendees to navigate any challenging consult or work conversation. Ultimately, enhance your consult room behaviours, create positive relationships with colleagues, and deal with any client situation as it arises.
Understanding the psychology of different personality types and the varying communication styles required for effective communication
Building emotional intelligence and positive working relationships
Communicating value to successfully onboard your clients
Skills and strategies to successfully deal with challenging conversations in the consult room and with colleagues.
BVA Career Development
Presented at London Vet Show 2022
Thursday 17th November 2022 
Please note this session is not RACE-approved but you can still earn a CPD certificate