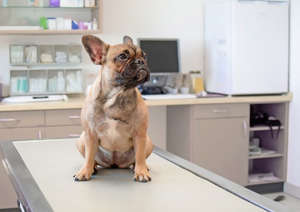 Brachicephalic breeds have unique anatomical and physiological features that make anaesthesia challenging. During this lecture, we will talk about the critical moments of anaesthesia and analgesia, tips on how to make it safer and we will explore options on how to manage recovery. My aim is that you take home a few simple key points that will help you and your team approach brachicephalic dog anaesthesia in a safe, confident and stress-free manner (for both you and the patient!)

Presented by:
Chair: Edward Davies, Clinical Board Chairman, IVC Evidensia
Speaker: Mrs Ana Del Alamo, DipACVAA MS MRCVS, Anaesthetist, Pride Veterinary Centre, IVC Evidensia
Presented at London Vet Show 2021
IVC Evidensia Referrals Theatre

Thursday, November 11th 09:50AM
Please note this session is not RACE-approved but you can still earn a CPD certificate.