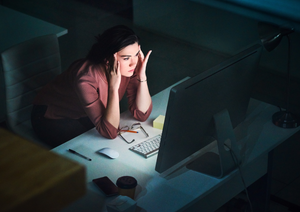 Thoughts of being an impostor are being talked about more frequently within the profession, from students to specialists, and among all members of the team, whether clinical or non-clinical. So, what now? The often self-imposed pressures that we should know everything, perform tasks solo and juggle multiple roles with ease can leave us feeling less than enough. None of us is truly fraudulent, and in this session, we'll be taking the time to realign those expectations, relieve pressures through self-compassion, and re-focus our individual definitions of success. Katie will be covering some of the latest studies on the topic, as well as actionable steps and signposting to further support. This session aims to be uplifting and encouraging, allowing attendees to feel empowered moving forward, understanding impostorism differently.
Define the term impostorism and list some of the components of this experience.
Create and reflect upon a toolkit of resources and actionable steps.
List further sources of support and help if needed.
Presented at London Vet Show 2022
Friday 18th November 2022 
Please note this session is not RACE-approved but you can still earn a CPD certificate