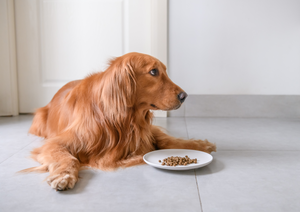 Stress in dogs is often demonstrated in unwanted behaviours which can lead to a cycle of interrelated stress in the owners, surrender of the dog to the rescue sector or, in extremis, euthanasia.  Veterinary practice can offer drug and/or pheromone treatment as well as referral to qualified animal behaviourists. 
This seminar is for anyone with an interest in Canine behaviour and nutrition. During the session we will focus on the impact of stress and anxiety in dogs and how you can offer support to clients in practice. 
We will share case studies and discuss how specific nutrition can support, mood, emotion and learning alongside behaviour therapy.
Impact of stress and anxiety in dogs
How to support owners and their dogs in practice
Understand how nutrition can support mood, emotion and learn in dogs
The benefits of Breakthrough StartUp
Speakers:
Shelley Audis-Riddell, Managing Director - Breakthrough Behavioural Products
Shelly Simmons- RVN CertSAN CertCFVHNut. - Breakthrough Behavioural Products
Food For Thought Stream
Presented at London Vet Show 2022
Please note this session is not RACE-approved but you can still earn a CPD certificate