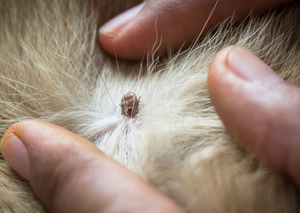 Use discount code IDEXX and the cost will automatically be removed when added to your cart.
Screening imported dogs for exotic parasites is essential for health planning for the individual patient, minimising zoonotic risk and the possibility of endemic establishment. ESCCAP UK & Ireland recommends testing for more than half a dozen different parasites but limited finances on the part of new owners of rescue dogs can make this difficult.
This webinar will focus on prioritising which parasites to test for and minimising cost where finances are limited, focusing on the value of clinical histories, relevant clinical signs, grouping tests and in house testing.
Parasitology/Internal Medicine/Diagnostics

Presented by: Ian Wright, BVMS.MSc.MRCVS, ESCCAP guideline Director and head of ESCCAP UK & Ireland - Mount Veterinary Practice, Fleetwood
Sponsored by: IDEXX

Presented as a Live Webinar
December 2021