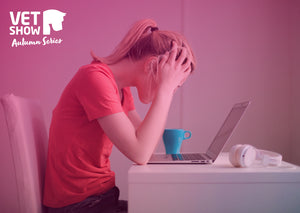 Early research reports conclude that the Covid-19 lockdown had a major impact on the UK's mental health, with young people and women particularly at risk. What does that mean for a profession already feeling the strain? Six months on from the national lockdown, a BVA Voice of the Veterinary Profession survey identified stress and burnout in the profession as the number one concern, especially among managers and employees. In this session, in association with Zoetis, we'll be joined by mental health experts who will explore how Covid-19 has affected the nation's wellbeing, how it manifested in the veterinary profession, and what strategies veterinary professionals can employ to support themselves and their colleagues as the uncertainty continues.

Wellbeing

Presented by:

Dr. Donna Rodil 
Clinical Psychologist and Founder of RAW Mental Health

James Russell
BVA President

Sponsored by: BVA

Presented as a live webinar during Vet Show Autumn Series
November 2020

Please note this session is not RACE-approved but you can still earn a CPD certificate​.