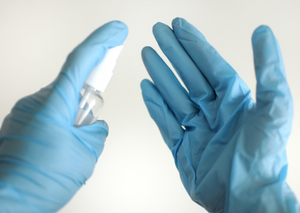 The challenges of new emerging diseases and antimicrobial resistance have increased the importance of effective infection prevention protocols in Veterinary Medicine.
Sterillium® med has a comprehensive efficacy against all microorganisms, including multi - resistant organisms, enveloped and none enveloped viruses within 30 seconds.
In contrast to traditional ingredients in hand hygiene, alcohol-based hand disinfectants significantly reduce the use of water, carbon emissions, hidden costs, and waste without compromising the effectiveness against microorganisms.
The presentation will explain the benefits of Sterillium® med. in reducing infection risks and how Bode Chemie contributes to sustainability and reduction of the carbon footprint in all clinical areas.
Importance of Infection Prevention
Benefits of Sterillium® med.
Sustainability
Diseases / Infectious Diseases / Practice Management
Presented by Birgitt Albrecht-Rimell, Clinical Nurse Specialist, Infection Prevention - H&R Healthcare Ltd.
Presented at BVA Live 2023
Exhibitor Showcase 2
Friday, 12 May, 13:00-13:50
Please note this session is not RACE-approved but you can still earn a CPD certificate