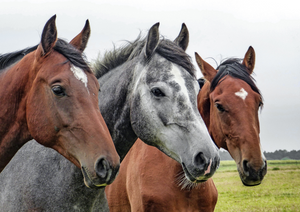 This will be an interactive session looking at the things that commonly go wrong during pre-purchase examination of horses. It will take the form of open discussion as well as a presentation.
Considering the common pitfalls in pre-purchase examination.
Considering how to recognise those problems even before they happen.
Considering how to prevent them happening and how to deal with them when the occur.
Presented at London Vet Show 2022
Friday 18 Nov 2022 
BVA/BEVA Equine Theatre
Please note this session is not RACE-approved but you can still earn a CPD certificate