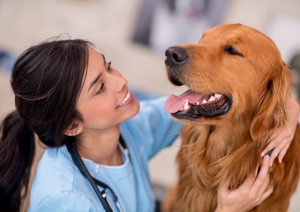 he veterinary professions seems to have fallen out of love with itself. The older generation speak nostalgically about the passion and community of being the local vet. The younger generations are giving up and leaving a profession they wanted to be apart of since the age of 8 years old. How has this vocation turned, at best, to 'just a job', and, at worst, a life threatening risk? Many factors are implicated from top-down organisational issues of how businesses are run; Inside out issues of how veterinary professionals view the world, and how society views and treats them; and bottom-up biological, physiological and psychological differences in the ability to cope. Perhaps it simply comes down to "Can we be happy at work?". This talk discusses some of the options available to us to make that true.
What is 'happiness at work'?
Is happiness the point?
How to be happy and how not to be happy.
Things to do - top-down, inside-out and bottom-up.

Presented at London Vet Show 2022
Thursday 17th November 2022 12:55
Business Theatre
Please note this session is not RACE-approved but you can still earn a CPD certificate