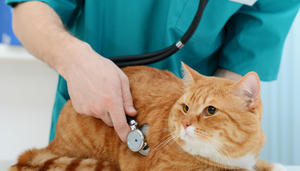 Feline diabetes remains a challenging disease, diagnosing it is relatively straightforward, but once we enter the world of insulin and diets, are there perhaps too many options out there? How can we choose the best option for our patients? Which insulin works best? Which diets are "no-gos", what are the best monitoring methods available? In this lecture, we will look at the different options and discuss the evidence behind them, so that you can make the best choices for your patients.

General Medicine
Presented by: 
Chair: Professor David Church, BVSc PhD MACVSc FHEA MRCVS, Deputy Principal and Acting Vice Principal, Professor of Small Animal Studies, The Royal Veterinary College

Speaker: Dr Yaiza Forcada, DVM PhD DECVIM-CA PGCertVetED FHEA MRCVS, Specialist in Small Animal Internal Medicine, Veterinary Specialists Consultations

Presented at London Vet Show 2021
RVC Clinical Theatre 2
Friday, November 12th 15:40 PM
Please note this session is not RACE-approved but you can still earn a CPD certificate.