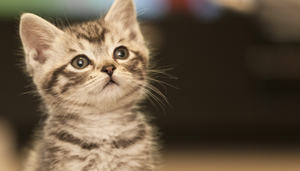 If one can name one hormonal disease that has the ability to confuse and frustrate vets around the world, it probably has to be Cushing's Syndrome. From diagnosis to management, successful decision making often takes place in the "grey zone". Additionally, a significant proportion of cases have either inconclusive test results or show unsatisfactory treatment results. This session will focus on breaking down the options we have in terms of diagnosis and treatment. As such we will introduce alternative diagnostic options, including computer-assisted case selection, Artificial Intelligence diagnosis, low budget minimal tool diagnosis. With regards to treatment, we will discuss the alternatives when normal dose once daily trilostane is not making enough of a difference to ensure satisfactory quality of life, the use of quality of life assessment tools specific to Cushing's, as well as surgical treatment options.

Presented by: 
Chair: Amelia Poole, Quality Improvement Project Manager, RCVS Knowledge

Speaker: Professor Stijn Niessen DVM PhD DECVIM PGCertVetEd FHEA MRCVS Veterinary Internist VSC/VIN/Royal Veterinary College

Speaker: Dr Rebecca Geddes, MA VetMB GPCert(FelP) MVetMed PhD DACVIM FHEA MRCVS, Clinical Scientist Fellow, Small Animal Internal Medicine, Royal Veterinary College
Presented at London Vet Show 2021
RVC Clinical Theatre 3
Friday, November 12th 13:40 PM
Please note this session is not RACE-approved but you can still earn a CPD certificate.