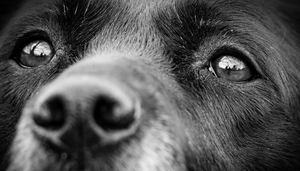 Dry eye disease (keratoconjunctivitis sicca/KCS) is one of the most common ocular diseases in dogs. As it is frequently undiagnosed, and we will discuss symptoms that raise suspicion for dry eye disease. In this session, we will also go through an approach to diagnosing, treating and managing dry eye cases. Although it is a chronic disease with a vicious cycle, a strategic approach frequently leads to good treatment response and clinical improvement of affected patients. We will review some of the advancements and include practical methods that you can use immediately in your practice.

Opthalmology
Presented by: 
Chair: Professor Jill Maddison, BVSc DipVetClinStud PhD FACVSc SFHEA MRCVS, Professor of General Practice, Royal Veterinary College

Speaker: Dr Maria-Christine Fischer, Dr.med.vet. DipECVO MRCVS, Lecturer in Ophthalmology, Royal Veterinary College
Presented at London Vet Show 2021
RVC Clinical Theatre 1
Friday, November 12th 16:00 PM
Please note this session is not RACE-approved but you can still earn a CPD certificate.