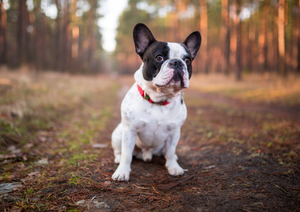 The sad paradox about BOAS patient is that they are increasing in popularity despite the increased awareness about their welfare problems. These patients are regular veterinary patients throughout their whole life. From medical point of view the question is, are these patients truly respiratory patients only, or should they be considered "generalized ill?" What effects does the respiratory obstruction have on the whole body? Which problems are linked and/or might worsen the breathing difficulties? What can be done to treat them and improve their quality of life other than corrective surgery only? This talk will focus on common additional reasons for presentation including gastrointestinal disorders, sleep apnea and other problems.

Presented by:
Chair: Richard Artingstall, Referrals Strategy Director, IVC Evidensia
Speaker: Dr Stefanie Mitze, DVM DipECVIM-CA(Internal Medicine) MRCVS RCVS & EBVS®, European Veterinary Specialist of small animal internal medicine, Hamilton Referral Specialists
Presented at London Vet Show 2021
IVC Evidensia Referrals Theatre

Thursday, November 11th 09:00AM
Please note this session is not RACE-approved but you can still earn a CPD certificate.