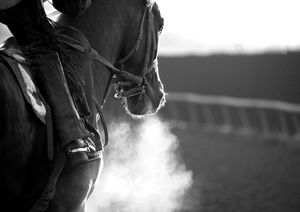 Recurrent Laryngeal Neuropathy (RLN) remains a major cause of poor athletic performance. The current standard treatment for RLN is the prosthetic laryngoplasty or tie-back as described by Marks et al. (1970), with the goal of permanently abducting the left arytenoid cartilage. Despite modifications in recent decades this procedure still has undeniable adverse effects on upper airway health. Laryngeal reinnervation remains a more physiologically viable treatment option for horses with RLN. In this lecture I will discuss a systematic approach to horses with RLN. The first part of the lecture will focus on the pathophysiology of RLN, the diagnostic approach to cases with RLN, and the interpretation of these diagnostics. This will include a detailed discussion on identification of horses that are suitable candidates for laryngeal reinnervation. The lecture will conclude with an overview of the surgical procedure, rehabilitation and outcomes following laryngeal reinnervation.
Overview on case selection for laryngeal reinnervation.
Explain why not all cases are suitable for laryngeal reinnervation.
Describe how to perform and interpret diagnostic procedures for cases prior to laryngeal reinnervation.
Describe the rehabilitation and outcomes following laryngeal reinnervation, including features associated with a poor outcome.

Presented at London Vet Show 2022
RVC Equine Theatre 2
Friday 18th November 10:30
Please note this session is not RACE-approved but you can still earn a CPD certificate