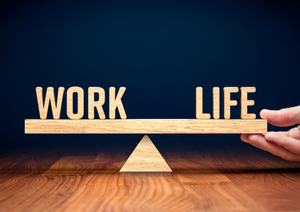 Finding the balance between parenting and working in clinical practice is not easy and every family is different in how they make it work. In this lecture, we will discuss the realities of being a parent and a veterinary professional and how it is possible, but challenging, to be both.

Every family and individual will have a different idea of the ideal balance of parenting and work.
Although employers should be supportive and flexible with the parents on their staff, employees also have a responsibility to the business to pull their weight.
Veterinary parenting is a team effort! No one can do it alone and building a supportive network around you will be extremely helpful.
There is no perfect solution to juggling family life and veterinary work. Every family will have to find their own way through it but support networks exist, both in real life and online, and we shouldn't be afraid to utilise them.
Careers/Wellbeing

Presented by Anna Hammond Phd student University of Bristol, Cat Henstridge BVSc MRCVS Owner and Creator Cat The Vet and Professor Matthew Jones Head of School The Harper & Keele Vet School
Chaired by Dr Alex Davies Surgical Director PARKVETS
Presented at London Vet Show 2021
BVA Career Development Theatre
Friday 12 November at 15:20
Please note this session is not RACE-approved but you can still earn a CPD certificate