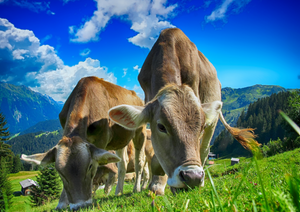 Cattle reproduction work has traditionally been the bread and butter of farm animal practice. As the economics of farming shrink further, the importance of delivering a successful, targeted approach to repro work has never been as important. Each farm must be approached differently, not only due to the farm-specific economic forces at play but also because of the management and individuals involved in each business, their aspirations and targets that must be achieved. Identifying these nuances and applying the principles of high standard reproductive work to these farms will allow successes to be had and improvements to be made.

Farm
Presented by:
Chair: Mr Yoav Alony Gilboa, Specialist (Isr) Small Ruminants Health and Production Farm Animal, Director, Friars Moor Livestock Health
Speaker: Mr Stephen Smith, Veterinary Surgeon, Steve Smith Vet
Presented at London Vet Show 2021
BVA Farm Theatre

Friday, November 12th 09:10 AM
Please note this session is not RACE-approved but you can still earn a CPD certificate.