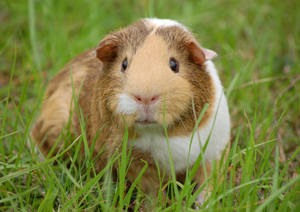 This lecture will cover the basics of dental disease in the small herbivore – concentrating on rabbits and guinea pigs but also touching on chinchillas and degus. It will cover the aetiology of this broad and unfortunately often common disease seen in these species. It will also cover how, as nurses, we can help educate owners on how to avoid acquired husbandry related changes and congenital dental disease. We will talk about what is normal to be seen in these species oral cavity and what isn't and how presentation of the disease often differs between species. We will discuss typical clinical signs, tooth changes and abscess formation as well as how these are diagnosed, treated and managed as well as how we can effectively nurse these patients.
-Understand why dental changes often occur in small herbivore species, and how this differs between species
-How to recognise typical clinical signs of dental disease in rabbits, guinea pigs and chinchillas
-How dental disease is diagnosed and treated in small herbivores
-How to effectively nurse these patients and educate owners on this disease.

Presented at London Vet Show 2022
Thursday 17th November 2022 16:05
Nursing Theatre
Please note this session is not RACE-approved but you can still earn a CPD certificate