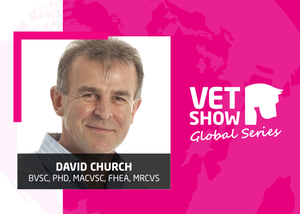 Recent evidence from general practice indicates that approximately 33% of diabetic patients are dead within one year of diagnosis. Yes, you read that correctly – 33%!!
This lecture will focus on the reasons behind these disturbing figures and in particular the increasing recognition of the importance of a triangulated effort between the members of the veterinary team, the owner, and the patient in achieving a successful outcome of standard "diabetics". There will also be discussion around achieving a balance between some level of standardization and the need for individual flexibility.
Learning Outcomes:

Recognition and understanding of what concerns owners the most about taking on a diabetic patient

Because of the reasons above a recognition of the need to emphasize principles, not protocols

An understanding of the limitations of the variable importance of different forms of insulin, different feeding regimes, and the pros and cons of different monitoring techniques available in 2020.
Internal Medicine
Presented By: David Church, BVSc, PhD, MACVSc, FHEA, MRCVS
Professor of Small Animal Studies at the Royal Veterinary College
Presented during Vet Show Global Series
July 2020
1 RACE-approved CE credit can be earned upon completion of this course if your post-course quiz score is higher than 70%.