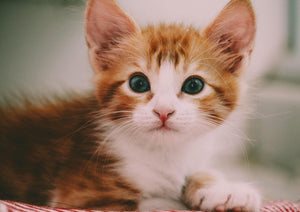 In this lecture we will be discussing:
The value of running cat friendly nurse clinics in practice and why they are so important to help improve the welfare of feline patients, enhance owner experience and increase job satisfaction of staff.
The type of cat clinics nurses can champion, and how they can be used to encourage owners to bring cats of all ages into the clinic. How to prepare the consult room to make it as cat friendly as possible, thus improving patient compliance and owner experience during consultations. Common challenges faced in cat consultations and how to overcome them – the cat friendly way!
Preventative and first aid behaviour advice nurses can give in cat clinics including how to reduce conflict in a multi-cat household, providing optimum litter facilities and scratching areas. When to consider referral to a CCAB (certified, clinical animal behaviourist).

Behavior/Veterinary Nursing
Presented by Alexandra Taylor, RVN C&G CertSAN ISFM DipFN&AdvCertFB
Owner at The Cat Nurse Ltd
Presented at the London Vet Show 2019
AVA/BVNA - Gallery Suite 21/22
Friday, November 15 at 2:00 PM