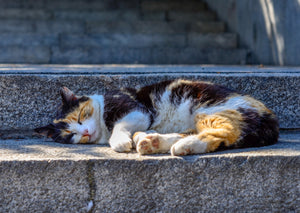 The patient's cardiovascular system should be monitored throughout the entire anaesthesia period. This typically starts with auscultation and pulse palpation before premedication, monitoring the heart rate and rhythm throughout the procedure alongside blood pressure measurements, through to a combination of all these in the recovery period.

As a veterinary nurse monitoring the patient under anaesthesia, it is important to understand that many disease processes, anaesthesia drugs and surgical procedures can have varying effects on the patient's cardiovascular system.

During this lecture, we will discuss cardiovascular physiology relevant to anaesthesia, and how to utilise monitoring equipment such as ECG and blood pressure machines.
Use cardiovascular monitoring equipment effectively
Understand the pathophysiology of bradycardia and tachycardia
Troubleshoot and understand hypotension or hypertension
Presented by Courtney Scales, Clinical Educator (Anaesthesia) - Veterinary Anursethesia and Burtons Veterinary
Presented at BVA Live 2023
BVNA Nursing Theatre
Friday, May 12 at 11:30 AM
Please note this session is not RACE-approved but you can still earn a CPD certificate