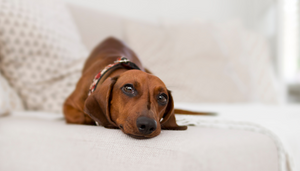 Canine megaoesophagus is a challenging condition, requiring a high level of specialised nursing care. As a non-curative condition, prognosis remains poor to guarded. Early detection and successful management of the condition can prove rewarding, with owner education being an essential component. This presentation will aim to provide nurses with the knowledge and understanding required to recognise cases of megaoesophagus and provide optimum nursing care and owner support. Oesophageal anatomy will be revisited alongside the pathophysiological changes associated with the development of the disease and the various underlying causes. Presenting clinical signs will be explored together with associated complications from the disease, some of which can prove fatal. Available diagnostic modalities will be discussed, and the various treatment options deliberated with a focus on nursing care and long-term management of the disease.
Presented by:
Speaker: Miss Kelly Druce, BSc (Hons) PgCertVetEd DTLLS FHEA RVN, Medicine/Oncology Nurse and Clinical Educator, Royal Veterinary College
Presented at London Vet Show 2021
Nursing Stream

Thursday, November 11th 10:30 AM
Please note this session is not RACE-approved but you can still earn a CPD certificate.