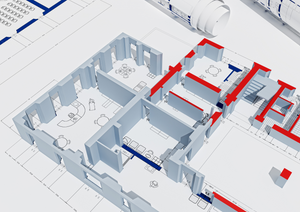 Whether you're looking to set-up or expand your practice facility, there are many options and challenges you'll have to consider along the way. For example, whether a refurb or extension is appropriate, if the building you have found can be converted to a veterinary practice, or indeed whether to build new is necessary.
Then of course there are the intricacies of planning, designing, optimizing your workflow, and building; none of which should be underestimated in terms of workload. This is not recommended alongside your day job! 
ACD Projects has been helping vets for the last 25 years to do just this, and in this session, we'll discuss these complexities and help you balance your options
Understand the process you should follow if you're thinking of building new premises, or expanding your existing veterinary facility.
Know where, when and why the most common failings of building projects occur.

Speaker: Alex Darvill, Managing Director - ACD PROJECTS

Presented at London Vet Show 2022.
Exhibitor Showcase Theatre 2
Thursday 17th Nov 2022