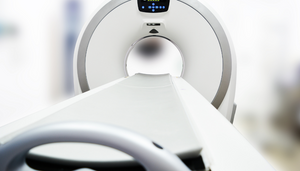 Computed tomography (CT) is becoming more widely available in veterinary practice and is beneficial in diagnosis, staging, and treatment planning. Although it uses xrays, unlike conventional radiography, it results in images without superimposition. Is conventional radiography and ultrasonography becoming outdated? This lecture will endeavor to show the advantages that CT has over those other imaging modalities, but also demonstrate where radiography and ultrasonography remain important in solving the diagnostic puzzle.

Imaging, Radiology
Presented by: 
Chair: Lucy Coyne, Farm Vet Champions Project Manager, RCVS Knowledge

Speaker: Mr Paul Mahoney, Veterinary Radiologist, Idexx Teleradiology
Presented at London Vet Show 2021
RVC Clinical Theatre 3
Thursday, November 11th 11:45 AM
Please note this session is not RACE-approved but you can still earn a CPD certificate.