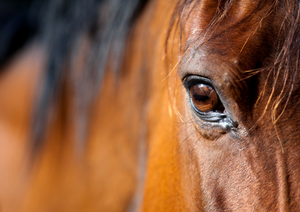 Eye pain is a common clinical entity with a variety of pathologies having the potential to present with a similar spectrum of symptoms. An accurate diagnosis is the foundation to effective decision making and therapy in ophthalmic disease. This presentation will review the tools and thought processes that underpin the effective assessment of patients with painful eyes.

Equine, Opthalmology
Presented by:
Chair: Dr James R. Crabtree, BVM&S CertEM(StudMed) MRCVS RCVS, Advanced Practitioner in Equine Stud Medicine, Director at Equine Reproductive Services (UK) Limited & Honorary Lecturer, University of Liverpool Equine, Reproductive Services (UK) Limited
Speaker: Mr Brian Patterson, BVM&S Cert VOphthal MRCVS, Veterinary Ophthalmologist, Animal Eye Consultants Ltd
Presented at London Vet Show 2021
BVA/BEVA Equine Theatre

Thursday, November 11th 10:15 AM
Please note this session is not RACE-approved but you can still earn a CPD certificate.