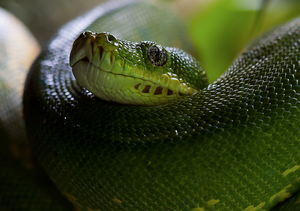 A significant part of treating reptile patients, especially larger tortoises, is the knowledge of sedating and anesthetizing these animals. Specific guidelines and dosage recommendations will be provided for the common reptile species treated in veterinary hospitals. Equally important is stabilization and support of critical patients that are presented by their owners. Information will be provided regarding stabilization and supportive care to give critical reptile patients the best chance for immediate survival and ultimately, complete recovery.
Exotics/Anesthesia/Emergency and Critical Care
Presented by Thomas Tully, Jr. DVM, MS, DABVP (Avian), DECZM
Professor of Zoological Medicine at LSU - School of Veterinary Medicine
Presented at
Chicago Vet 2019
Clinical Theater Five
Thursday, May 14 at 11:00 AM

Please note this session is not RACE-approved but you can still earn a CPD certificate​.