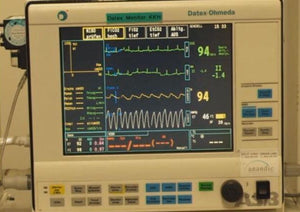 TFA übernehmen oft eine zentrale Funktion in der Anästhesieüberwachung. In meinem Vortrag erkläre ich worauf es dabei wirklich ankommt.

Lernziele:
Anästhesiemonitoring bedeutet das Wohl des Patienten zu sichern, nicht Zahlen abschreiben oder Monitore behandeln. Grundverständnis der Pathophysiologie.
Referent: 
Peter Kronen, DVM Dr med vet Dipl ECVAA, EBVS® European Specialist in Veterinary Anaesthesia and Analgesia 
Geschäftsführer und Gründer, Veterinary Anaesthesia School for Technicians (VASTA) and CEO, Veterinary Anaesthesia Services-International

Vorgetragen auf der Deutsche Vet 2019
Konferenzsaal 3
Samstag, 8. Juni um 9:00 Uhr

Please note this session is not RACE-approved but you can still earn a CPD certificate​.