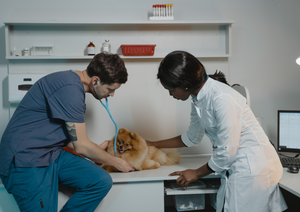 When buprenorphine is just not enough - pain management options in our patients
By Derek Flaherty
This presentation will allow delegates to:
Appreciate situations where buprenorphine may not be the most appropriate choice of opioid and why
Understand why opioids, in general, may produce inadequate analgesia in some patients
Differentiate between poorly-controlled pain and opioid-induced dysphoria
Decide an appropriate course of action when buprenorphine provides insufficient analgesia
When buprenorphine is not enough? – Tips and tricks regarding pain scores and adjunct analgesic therapies
By Jen Busby
Analgesia is a mainstay for patient comfort, and it is important we strive to incorporate different modalities of Analgesia to target different aspects of the pain pathway. My presentation will aim to examine the use of pain scoring in practice and when/how to utilise it with patients. I will also look at the other analgesic options when the patient is deemed painful but has already received its pain killer - what options are available to us? I hope to incorporate a portion of intellect with bitesize key hints and tips on how to hopefully improve multi-modal Analgesia in practice whilst using comprehensive and recognised pain scales. 
Speakers:
Derek Flaherty, European Specialist in Veterinary Anaesthesia & Analgesia - Southern Counties Veterinary Specialists
Jennifer Busby, Clinical Training & Nurse Manager, VTS Anaesthesia and Analgesia - Hamilton Specialist Referrals
Presented at London Vet Show 2022

IVC Evidensia Referrals Theatre
Please note this session is not RACE-approved but you can still earn a CPD certificate