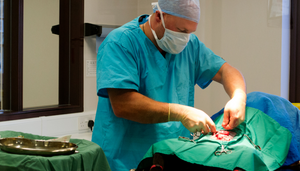 Diabetic patients have a complex endocrine disease which impacts many body systems. Currently there is very little veterinary evidence on the optimum management of diabetic patients undergoing anaesthesia. This lecture discusses the pathophysiology of diabetes and how this may impact/be impacted by anaesthesia. It also discusses the current literature on the topic and outlines the approaches that may be undertaken to ensure the safest anaesthetic possible.

Presented by:
Speaker: Miss Daisy Norgate, MVetMed DipECVAA MRCVS, Veterinary Anaesthetist, Fitzpatrick Referrals Limited
Presented at London Vet Show 2021
Nursing Stream

Thursday, November 11th 11:55 AM
Please note this session is not RACE-approved but you can still earn a CPD certificate.