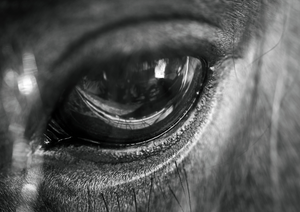 Over the past several years research in the area of equine ophthalmic diseases have provided additional information on pathogenesis and treatment for some of the most frustrating conditions including immune- mediated keratitis, non-healing ulcers, infectious keratitis and immune-mediated uveitis. We will review some basics, update on recent advancements and include practical methods that you can use in your practice immediately.

Equine
Presented by:
Chair: Dr Bettina Dunkel, Head of RVC Equine, Royal Veterinary College
Speaker: Mr Mark Trussler, Farrier, Trussler Farriery Services Ltd

Speaker: Dr Maria-Christine Fischer, Dr.med.vet. DipECVO MRCVS, Lecturer in Ophthalmology, Royal Veterinary College

Presented at London Vet Show 2021
RVC Equine Theatre 1

Friday, November 12th 11:40 AM
Please note this session is not RACE-approved but you can still earn a CPD certificate.