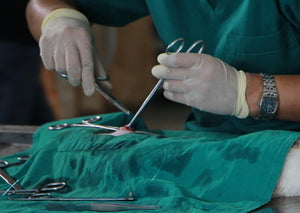 There are so many suture types and choices to make. Suture material biomechanical characteristics can be matched to the biomechanical characteristics of the different healing tissues to provide optimal support while healing and prevent early failure. In addition, choosing the right swaged needle on suture can make or break your procedure. This session will go through how you chose a suture material, needle type, and other crucial choices to make life easier in your OR. Specifically, we will discuss common tissues/uses and which suture material and needle recommendations. 
Soft Tissue Surgery
Presented by Laura Selmic, BVetMed (Hons.), MPH, DACVS-SA, DECVS, Assistant Professor, Small Animal Surgery at The Ohio State University
Presented at New York Vet 2019
Clinical Theater 2

Please note this session is not RACE-approved but you can still earn a CPD certificate​.