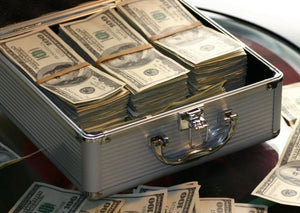 This POWER packed webinar is going to give you 4 concepts to help you create a profitable household:
What 3 Roles you play and how each role affects your financial success.

A mindset shift on how to view your household and how to translate practice profits to household wealth.
What obstacles stand in the way of your personal financial success and who you should trust.
How to gain control of your finances and make confident financial decisions
Practice Management/Business
Presented by Christopher Music
Financial Prosperity Coach® Speaking on behalf of Econologics Financial Advisors
Supported by Econologics Financial Advisors
Presented at Chicago Vet 2019
Business Theater 
Wednesday, May 14 at 8:45 AM

Please note this session is not RACE-approved but you can still earn a CPD certificate​.