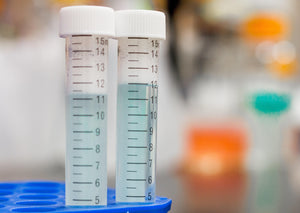 Apart from running tests using in-house machines, do you undertake much manual laboratory work? Would you like to diversify your nursing by making better use of the resources available within your practice? Or maybe understand a bit more about what can be performed "in-house" and how you could streamline services offered to clients? This lecture aims to reignite an interest in laboratory work by running through the basics and offering hints and tips to get you more involved. We will cover the practical elements of performing common tests, how to trouble shoot when things go wrong, be mindful of health and safety and ultimately apply such information to your patients diagnostic plan and on-going care.
Veterinary Nursing
Presented by Nicola Read, RVN, DipAVN(Med), PgC Oncology Nursing
Head Oncology Nurse at Royal Veterinary College
Presented at London Vet Show 2019

Please note this session is not RACE-approved but you can still earn a CPD certificate​.