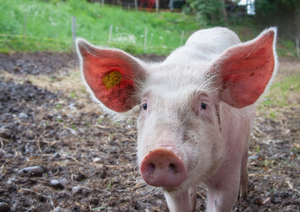 This talk will cover a smallholder pig vets guide to handling and restraint for mixed and farm vet practitioners. As well as clinical examination, dealing with common presentations will be discussed as well as euthanasing the backyard pig. Legislation requirements for small scale pig producers, notifiable disease, including African swine Fever, as well as common zoonosis will also be covered.

Farm
Presented by:
Chair: Mr Yoav Alony Gilboa, Specialist (Isr) Small Ruminants Health and Production Farm Animal Director, Friars Moor Livestock Health

Speaker: Miss Beth Reilly, BVetMed PGDipVCP MRCVS, Teaching Fellow in Clinical Farm Animal Management, Royal Veterinary College
Presented at London Vet Show 2021
BVA Farm Theatre

Thursday, November 11th 14:00 PM
Please note this session is not RACE-approved but you can still earn a CPD certificate.