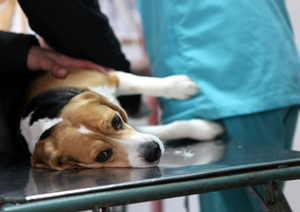 What do you do when the lame dog doesn't improve with rest and symptomatic treatment?

Making an orthopaedic diagnosis can seem challenging, however there are tips and tricks to getting the most out of your examination and selecting the most useful diagnostic tests and then making good use of them - quite often it isn't CT, but good quality radiographs and physical examination.
Practical tips on lameness examination and orthopaedic examination.
Help on selecting the most useful diagnostic test with consideration of different client finances.
Top tricks and tips on logically making the diagnosis without having to be an experienced power tool wielding orthopaedic surgeon!

Presented at London Vet Show 2022
Please note this session is not RACE-approved but you can still earn a CPD certificate