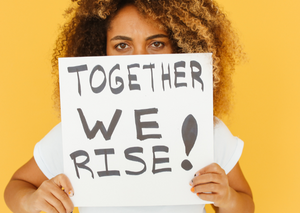 Good communication can make the difference between a team that thrives, and one that simply survives. Veterinary teams are increasingly diverse. This diversity is beneficial as it brings many perspectives and can help us to be highly flexible and adaptable, but it can also lead to miscommunication and difficulties resulting from misunderstanding.
This can be particularly challenging when it surrounds protected characteristics like health, including neurodivergence, disability, race, sex, and gender. We know from our conversations with both individuals and managers/ leaders that this can feel hard, and many are so concerned about getting it wrong they do nothing until they have to, by which time much damage can be done to team dynamics.
Asking for support when facing a health challenge or after an instance of discrimination is often difficult, and there is concern it may not be well received. Individuals often fear other members of staff may be insensitive or even derogatory, but it doesn't have to be this way. By taking time to reflect on and better understand the lived experiences of those in our team who are different to us, we can help to build teams that are inclusive, and everyone feels like they belong. 
Many of these in underrepresented communities put on a mask in order to better fit in but this can be exhausting and often impossible to maintain under pressure. Better understanding the differences between us is like learning another language. It empowers us to improve our communication with our colleagues, friends, and clients.
This session will give insights into the different experiences of those from marginalised groups to better understand how we create a cohesive team where everyone feels seen and treated equitably. We will examine the biases we all carry with us, how we can work to better understand the impact these have on our behaviour and the changes we can make to be a better ally to those around us.
Communication / Team Management
Presented by Claire Hodgson, Co-founder and Chair - British Veterinary Chronic Illness Support and Affinity Futures Consultancy
Presented at BVA Live 2023
Exhibitor Showcase 2
Friday, 12 May, 15:00-15:50
Please note this session is not RACE-approved but you can still earn a CPD certificate