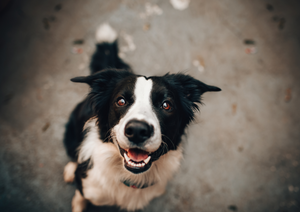 PETGENOMA CEO Jackeline Palma will talk about technology in genetics HOW and the WHY; to leverage the DNA of each dog to get ahead of the challenges on disease identification, treatments, disease prevention, and some other investigative options for early-stage diseases.Using biomarkers with bespoke algorithms and AI models, our affordable and scientific test will transform veterinary sciences, treatments, monitoring by allowing much earlier detection of health risks, prevention in many cases that can save dogs' lives. Health is wealth! We are looking for veterinarian practices to implement this a part of their assessment in the everyday practice to build a better healthcare management plan. Also this will help us to keep R&D for the benefit of companion animal and saving lives.

Presented by:
Speaker: Jackeline Palma, CEO And Founder, PETGENOMA
Presented at London Vet Show 2021
Exhibitor Showcase Theatre 2

Friday, November 12th 14:00  PM
Please note this session is not RACE-approved but you can still earn a CPD certificate.