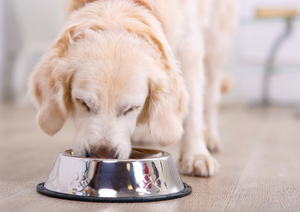 Imagine being able to advise owners on a diet for their dogs that is 100% hypoallergenic, grain free, perfectly balanced, highly palatable and free from animal proteins?
Published studies released this year have shown that dogs will not only be healthier, but also live longer on a balanced plant-based diet. Owners are now more and more aware of these statistics and it is so important to be able to advise them correctly.  
I never dreamt that I would find such a passion for pet nutrition so late in my career. Being plant-based has made such an impact on my own health in the last 3 years, and I have been able to make such a difference to the lives of so many dogs (and their owners) and I want to teach you everything that I have learnt. If I can do it, anyone can – it's just so easy being plant-based
What makes a vegan dog food diet complete and balanced?
What are the popular commercial vegan dog foods available in the UK?
Why should you choose a plant-based dog food above a hydrolysed prescription diet?
Speakers:
Please note this session is not RACE-approved but you can still earn a CPD certificate