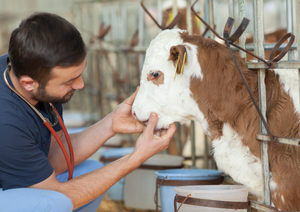 As farm veterinary surgeons, we all know that it is rarely solely about using medicines to treat sick animals, though when it is, the pressure is on to use what we have responsibly. And whether we are talking about anthelmintics or antibiotics, our options are decreasing and it is essential that every one of us is up-to-date with best practice principles.
This presentation will look at current best practice and how to work with farmers to plan ahead, prevent disease and protect the flock or herd so that animals remain healthy and the need for treatments are reduced.
We will look at the use of monitoring diagnostics and careful management so that necessary treatments can be targeted and sustainable.
Importantly we will consider how to motivate change and encourage colleagues and clients to progress with us.
Identify and embrace new opportunities & challenges.
Understand practically how to plan, prevent & protect the flocks and herds under our care.
Consider the options to monitor, measure & manage the changes required on farm and within the practice.
Presented at London Vet Show 2022
Friday 18th Nov 2022 
BVA Farm Theatre
Please note this session is not RACE-approved but you can still earn a CPD certificate