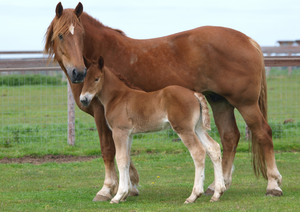 A review of periparturient disasters and how to manage them. Generally issues in pregnant mares and neonates around foaling can be very stressful situations. With peri-parturient disasters you can be faced with two sick patients at once whilst faced with often difficult judgements to make. Hopefully this lecture will help with identifying problems and understanding the options available either on farm or for referral.
Identifying periparturient disasters.
Managing disasters on farm.
Peri parturient disasters; What and when to refer.
Referral treatment.

Presented at London Vet Show 2022
Thursday 17th November 2022 10:15
BVA/BEVA Equine Theatre
Please note this session is not RACE-approved but you can still earn a CPD certificate