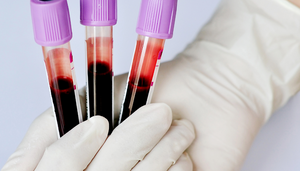 Learn about procedures, steps, risks and requirements for safely and effectively providing a blood product transfusion to canine and feline patients. Transfusion therapy in veterinary practice has become increasingly more common and is continually developing. Adverse reactions to blood products can be life threatening, and so the task of providing them can seem daunting. However, transfusion patients can be some of the most rewarding cases for nurses to care for. This lecture aims to provide nurses with the tools to confidently manage transfusion patients.
Presented by:
Speaker: Mrs Charlotte Russo, RVN FdSc, Head Transfusion Medicine RVN, Royal Veterinary College
Presented at London Vet Show 2021
Nursing Stream

Thursday, November 11th 14:45 PM
Please note this session is not RACE-approved but you can still earn a CPD certificate.