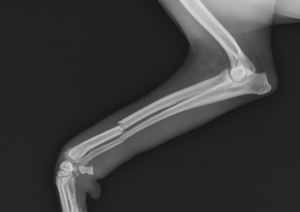 It is common knowledge that casting and splinting can be very harmful if done incorrectly. Casting can be very time consuming and ensuring the cast stays in place was difficult. Keeping a cast dry to prevent moisture and associated complications has been a challenge, moisture solutions are lacking, and owner compliance concerns are prevalent. Orthopets by Dassiet has re-engineered the casts, splints, and bandages common practice with a new concept for casting and splinting. We use the eco-friendly Woodcast biocomposite material and a textile called Unitex to produce the UPETS cast, splint, and bandage solutions. This novel system supports patients from toes to the humerus and femur respectively.Our professional team is a change maker the way animal casting and splinting will be done. Be brave and come to learn the UPETS way!

Presented by:
Speaker: Mr Jouni Niemi, Chief Veterinarian, OrthoPets by Dassiet
Speaker: Michael Lindroos, Chief Operating Officer, OrthoPets by Dassiet
Speaker: Martin Kaufmann, OrthoPets Founder, OrthoPets by Dassiet
Presented at London Vet Show 2021
Exhibitor Showcase Theatre 1

Thursday, November 11th 14:00 PM
Please note this session is not RACE-approved but you can still earn a CPD certificate.