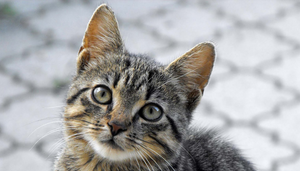 This presentation will review the four treatment options for feline hyperthyroidism: medical, dietary, surgical management and radioactive iodine. The pros and cons of each will be considered with updates on newer medical options. There will be a focus on individualisation of treatment strategies, and practical decision making, with a discussion of the management of cats with multiple co-morbidities.

Co-morbidities
Presented by: 
Chair: Professor Jill Maddison, BVSc DipVetClinStud PhD FACVSc SFHEA MRCVS, Professor of General Practice, Royal Veterinary College

Speaker: Mrs Angie Hibbert, BVSc CertSAM DipECVIM-CA MRCVS, Clinical Lead in Feline Medicine, Langford Vets
Presented at London Vet Show 2021
RVC Clinical Theatre 1
Friday, November 12th 11:10 AM
Please note this session is not RACE-approved but you can still earn a CPD certificate.